Johnson & Johnson's Consumer Inc., continually seeks to advance new health care solutions. Understanding the power of academic-industry collaboration to improve insights, data analysis, and monetization, they turned to the Mack Institute for Innovation Management at the Wharton School to help streamline their processes and quickly bring highly viable products and ideas to market.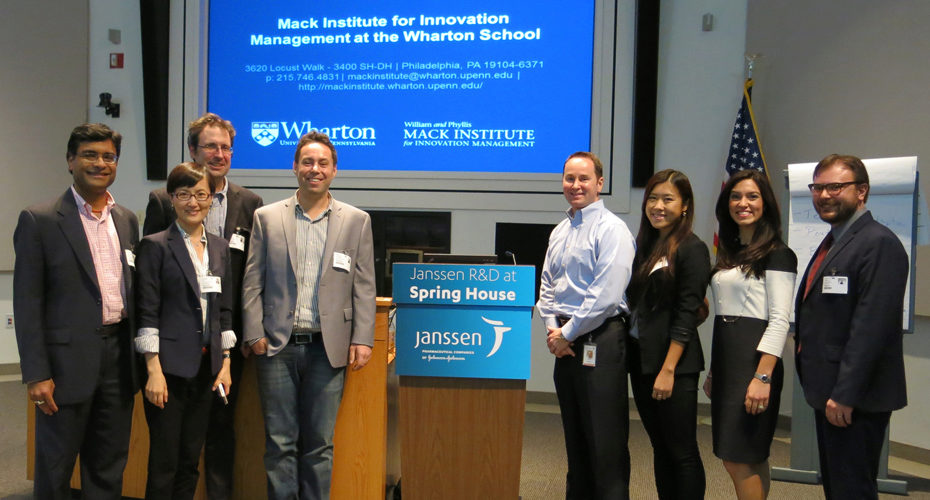 Wharton faculty worked intensively with the company to identify systematic stumbling blocks, calling on their experience with other industries to inform their guidance. Then, through the Mack Institute's Collaborative Innovation Program (CIP), the company's executives were matched with forward-thinking MBAs and graduate students from across the University of Pennsylvania. "Our partnership with Wharton's Mack Institute has brought fresh thinking and new ideas to the process and culture of innovation within Consumer R&D," said Johnson & Johnson's Head of Emerging Science and Innovation Strategy, Chris Flores. "The diversity of perspective and experience shared by these remarkable students through the Collaborative Innovation Program has been inspiring."
Using a "design thinking" approach, the students worked with employees and thought leaders on campus and at Johnson & Johnson Consumer Inc. offices to create strategies to manage the transfer of knowledge across the organization. "This is our third partnered CIP with Wharton, the results of which have successfully built upon the others," said Bob Boland, Johnson & Johnson's Associate Director of Emerging Science and Innovation Strategy. "The business outcomes for Johnson & Johnson Consumer Inc. have led to direct positive impact regarding our innovation strategy and focus. I look forward to our next CIP series to drive even more impactful results for our business, stakeholders, and consumers."
Let's start a conversation.
Fill out the form below or for immediate help, please call +1.215.898.3394 or email rpaul@wharton.upenn.edu.
We look forward to hearing from you.