The Wharton Partnership is the network of corporations and foundations that helps fuel Wharton's contributions to the world. Partners contribute human capital and financial resources in Wharton's research enterprise, creating knowledge to advance business. They recruit at Wharton to infuse their organizations with qualities embodied by our students. Partners engage with the School to help them solve their biggest problems.
Your business faces challenges. Wharton has solutions: people, ideas, know-how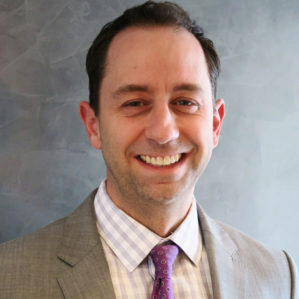 Wharton is a destination for companies seeking inspiration to solve their biggest problems — because we study those problems every day. Our collaborations with companies help us disseminate what's learned here, and put Wharton solutions to work.
Together with Wharton's Corporate Partners, we have generated groundbreaking new ideas, connected companies to extraordinarily talented students, and transferred Wharton ingenuity to business. A small sampling of our Partners' stories are represented here. If you can see your company in any of these examples — or if you can imagine expanding on these ideas and exploring new horizons together — please give me a call.
Bob Paul
Director, Corporate and Foundation Relations
The Wharton School
Let's start a conversation.
Fill out the form below or for immediate help, please call +1.215.898.3394 or email rpaul@wharton.upenn.edu.
We look forward to hearing from you.
FY2022 Wharton Partnership Members
$100,000+
$50,000—$99,000
$25,000—$49,999
$10,000—$24,999
Arnold Ventures
Arrow Recovery Group
The Bay and Paul Foundations
Calvert
Deloitte
EY
Flu Lab
Bill & Melinda Gates Foundation
Ibn Sina Foundation
The Jatain Foundation
Johnson & Johnson
Kirkland & Ellis LLP
The Northern Trust Company
Ripple
TIAA
Tianfu Group
The Travelers Companies, Inc.
Visa Inc.
Executive Directors ($50,000—$99,999)
AIIR Consulting
Bank of America
Ceres Accelerator for Sustainable Capital Markets
Google
IKEA
Mars, Inc.
Marsh & McLennan Companies
Nielsen
Pool Re
Ricoh
Risk Management Solutions, Inc.
Slalom
Alfred P. Sloan Foundation
Directors ($25,000—$49,999)
AJO
Coforge, Inc.
DiversityInc
Meta
Microsoft Corporation
Morgan Stanley
Prudence Asset Management Pte. Ltd.
RenaissanceRe
SEB
State Farm
State Street Global Advisors
Tata America International Corporation
TransRe
Triveni
Turner Revocable Trust
Vanguard
Visa Foundation
WTW
Associates ($10,000—$24,999)
ActivumSG
Alice + Olivia LLC
AARP
Angelo Gordon
Ballard Spahr LLP
Blackstone Group L.P.
Brause Realty, Inc.
Campus Apartments
Capital Group, Inc.
Capital One
Capital Solutions, Inc.
W. P. Carey & Company
Centennial
CenterSquare Investment Management
Chevron Products Company
Christian Lacroix SNC
The Cotswold Group
Crow Holdings
Delta Galil USA
Dick's Sporting Goods
El Corte Ingles Group
Express
Fidelity Investments
Fontainebleau Development
FCLTGlobal
FINRA Foundation
Firstrust Bank
FTI Consulting
G-III Apparel Group, Ltd.
GEM Realty Capital
General Mills
Geneva Association
GIC Real Estate, Inc.
Global Holdings Management Group
Goulston & Storrs
Greystar
H/2 Capital Partners
Haddad Brands
HP
Intellabridge
International Foundation of Employee Benefit Plans
Investment Company Institute
JPMorgan Asset Management
K. Hovnanian Companies, Inc.
Keystone Property Group
Korman Communities
Kramer Levin
The Estée Lauder Companies
Lazard Freres & Co. LLC
Mack Real Estate Group
Morgan Properties
Morgan Stanley Global Impact Funding Trust, Inc.
William T. Morris Foundation
Newmark
Nippon Life Insurance Company
Palladin Consumer Retail Partners
Panco Management
Pantzer Properties
Paramount Group, Inc.
Perry Ellis International, Inc.
Post Brothers
The Related Companies
Resource Real Estate
Royal Abstract of New York
Saks Incorporated
Sheetz
Silverstein Properties
Smart USA
Spencer Gifts
The Allison and Bennett Rosenthal Charitable Foundation
T. Rowe Price Group, Inc.
Taubman Company, Inc.
Thackeray Partners
Tory Burch, LLC
Transnational Giving Europe
Verde Capital
Walentas Foundation, Ltd.
Wal-Mart

If you would like more information on the Wharton Partnership, please contact the Office of Corporate and Foundation Relations at rpaul@wharton.upenn.edu or +1.215.898.3394.