The Wharton Partnership is the network of corporations and foundations that helps fuel Wharton's contributions to the world. Partners contribute human capital and financial resources in Wharton's research enterprise, creating knowledge to advance business. They recruit at Wharton to infuse their organizations with qualities embodied by our students. Partners engage with the School to help them solve their biggest problems.
Your business faces challenges. Wharton has solutions: people, ideas, know-how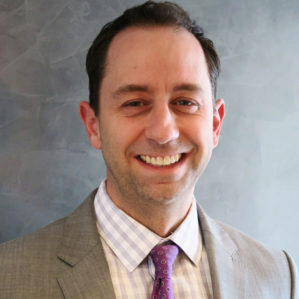 Wharton is a destination for companies seeking inspiration to solve their biggest problems — because we study those problems every day. Our collaborations with companies help us disseminate what's learned here, and put Wharton solutions to work.
Together with Wharton's Corporate Partners, we have generated groundbreaking new ideas, connected companies to extraordinarily talented students, and transferred Wharton ingenuity to business. A small sampling of our Partners' stories are represented here. If you can see your company in any of these examples — or if you can imagine expanding on these ideas and exploring new horizons together — please give me a call.
Bob Paul
Director, Corporate and Foundation Relations
The Wharton School
Let's start a conversation.
Fill out the form below or for immediate help, please call +1.215.898.3394 or email rpaul@wharton.upenn.edu.
We look forward to hearing from you.
FY2021 Wharton Partnership Members
$100,000+
$50,000—$99,000
$25,000—$49,999
$10,000—$24,999
Air Liquide
AKO Foundation
Amplio
Arnold Ventures
Bank of America
Baring Private Equity Asia
Brandywine Global Investment Management
Calvert
Catena Foundation
W. P. Carey Foundation, Inc.
Deloitte
Desert Flower Foundation
EY
Bill & Melinda Gates Foundation
Haddad Brands
The Jatain Foundation
Johnson & Johnson
Kahn Lucas Lancaster, Inc.
Master Kong
Mile Twenty Six
National Philanthropic Trust
The Northern Trust Company
Ripple
Simons Foundation
Smith Richardson Foundation
TIAA
Tocqueville Group
The Travelers Companies, Inc.
Windsor Investment Fund Limited
Zearn
Executive Directors ($50,000—$99,999)
Affinity Solutions
AIIR Consulting
AmWINS/TFIA
AQR Capital Management
Comcast Corporation
Cubic Mission Solutions
Essity USA
Fox Broadcasting Company, LLC
Fulton Bank
Jacobs Foundation
Lidl US
Marsh & McLennan Companies
McDonald's
McKinley Capital Management
Microsoft Corporation
Pool Re
RenaissanceRe
SAP
Alfred P. Sloan Foundation
TE Connectivity
TowerBrook Foundation
Zillow Group Inc.
Directors ($25,000—$49,999)
ActivumSG
ASB Capital Management, Inc.
Association for Healthcare Resources & Material Management
Axcelis Technologies
Banco BTG Pactual S.A.
The Lynde and Harry Bradley Foundation
Cantor Fitzgerald Relief Fund Administration
Centerview Partners LLC
Citi
Credit Suisse
Evite, Inc.
FMC Corporation
GIC Real Estate, Inc.
High Tide Foundation
Institute for Catastrophic Loss Reduction
Jones Lang LaSalle
Lloyds
Mercedes-Benz
Moody's Corporation
Morgan Stanley
State Farm
Tata Communications
Teradata Corporation
TransRe
Vanguard
Villa Bidco, Inc.
Visa Inc.
Wellspring Philanthropic Fund
Willis Towers Watson
Associates ($10,000—$24,999)
AG-Analytics
AKT Investments, Inc
Alice + Olivia LLC
Alliance for Lifetime Income
Alliant Strategic Development LLC
AARP
Amherst Capital Management
Angelo Gordon
Ashurst Foundation
Bain Capital LLC
Blackstone Group L.P.
Brandywine Operating Partnership, LP
Brause Realty, Inc.
Bulfinch Companies, Inc.
Capital Group, Inc.
Capital One
W. P. Carey & Co., LLC
Cerberus Capital Management
Chevron Products Company
Christian Lacroix
C-III Capital Partners LLC
Crow Holdings
Delta Galil USA
Dick's Sporting Goods
DiversityInc
Eastdil Secured, LLC
El Corte Ingles Group
Equity Commonwealth
Ewing Marion Kauffman Foundation
Express
Farfetch
FINRA Foundation
Firstrust Bank
Freedom Mortgage
GEM Realty Capital
General Mills
G-III Apparel Group, Ltd.
Global Holdings Management Group
Goldman Sachs
Google, Inc.
Goulston & Storrs
Greenberg Traurig, LLP
Greystar
H/2 Capital Partners LLC
HealthCore, Inc.
Hersha Hotels & Resorts
High Rise Capital Partners
HighBrook Investments Management
Hines
Hudson River 443 Development LLC
International Foundation of Employee Benefit Plans
Investment Company Institute
JPMorgan Chase & Co.
Korman Communities
Kramer Levin
The Estée Lauder Companies
Lazard Freres & Co. LLC
Mack Real Estate Group
Mars Petcare
Mericle Commercial Real Estate Services
Morgan Properties
William T. Morris Foundation
National Institute for Health Care Management Research
& Educational Foundation
Nippon Life Insurance Company
Palladin Consumer Retail Partners
Paramount Group, Inc.
Park Hill Real Estate Group
Perry Ellis International, Inc.
Prudential Financial
Qurate Retail Group
Related Companies
Resource Real Estate, Inc.
Rock Media International
Royal Abstract of New York
Rubenstein Company
Silverstein Properties
Smart Pension Ltd.
Spencer Gifts
Starwood Capital Group
State Bank of India
State Street Global Advisors
Strada Education Network
T. Rowe Price Group, Inc.
The Executive Leadership Council
The Farash Corporation
Tory Burch, LLC
Verde Capital
Walentas Foundation, Ltd.

If you would like more information on the Wharton Partnership, please contact the Office of Corporate and Foundation Relations at rpaul@wharton.upenn.edu or +1.215.898.3394.