Your company can forge industry/academic partnerships with Wharton through sponsorship opportunities that support the dissemination of new business knowledge.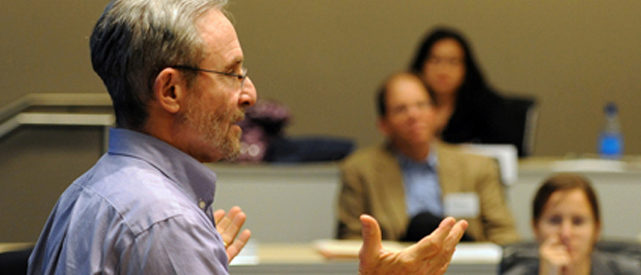 Knowledge@Wharton
Published in six global editions and five languages, the school's online business journal delivers timely research and business insights from Wharton faculty and other experts to more than 1.7 million subscribers worldwide. Find out about sponsorship opportunities
Seminars for Business Journalists
Held annually in Philadelphia, San Francisco, and international locations, Wharton's Seminars for Business Journalists provide members of the media insight from Wharton faculty into topics such as financial markets, accounting principles, corporate strategy, and the global economy. Find out about sponsorship opportunities
Fostering Diversity: Student Financial Aid
Scholarships and fellowships — including the Howard E. Mitchell Fellowship, a pooled fund for exceptional students from underrepresented backgrounds — are a meaningful way to support the next generation of business leadership.
Global Alumni Forums
Wharton's premier alumni event, the Global Alumni Forums are held annually in cities around the globe. The 2012 Forums will be held in Milan and Jakarta. More on the Global Alumni Forums
Wharton Magazine
Delivered quarterly, Wharton Magazine is the primary vehicle connecting the school's 92,000 high-powered alumni with the latest business insights and Wharton news. E-mail the Wharton Magazine about opportunities to advertise in print and online, or take a minute to read the Wharton Magazine.