Jeff Raider, WG'10, co-founder of two powerful direct-to-consumer brands, joined Wharton's Professor Adam Grant for a live Q&A at the More Than Ever tour stop in New York.
Raider, a co-founder of eyewear giant Warby Parker and shaving and grooming mammoth Harry's, relayed his experience of building positive work environments, the challenges of risk taking, and the benefits of pivoting away from problems.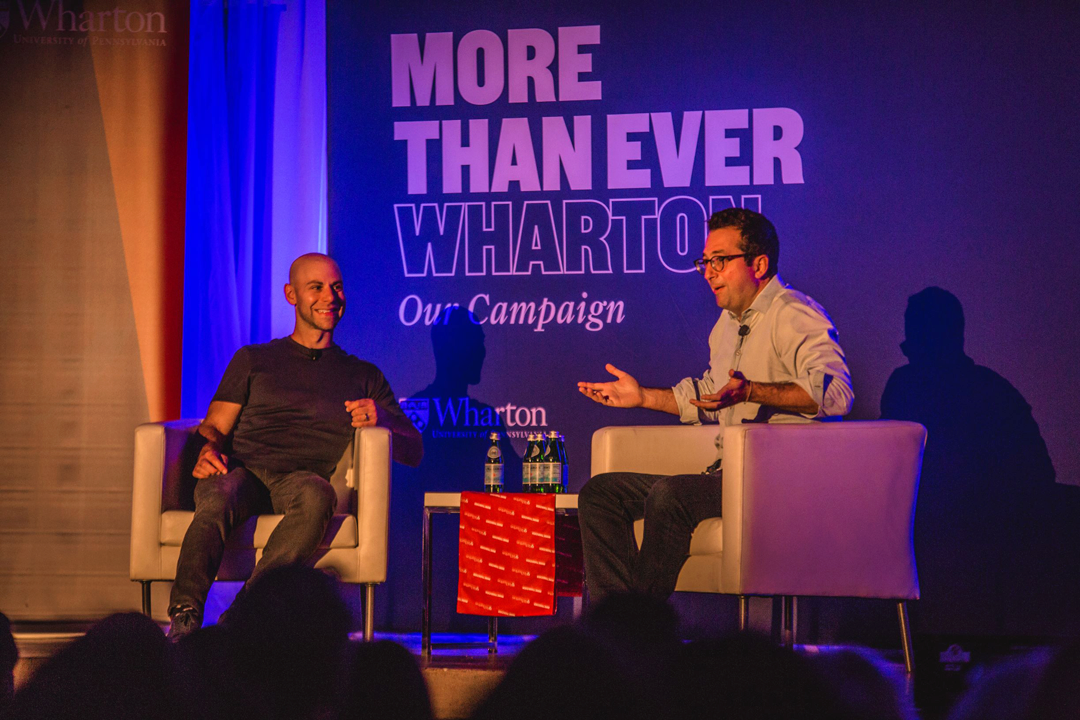 When Grant brought up the topic of work-life balance, there was laughter—soon followed by applause. Grant acknowledged both men have three children and asked Raider, "How do you do it all?"
"Time is super valuable," Raider said, explaining that keeping his work life and his family life fluid helps both priorities coexist. As true as this is for him, Raider also helps create this balance for Harry's employees. In 2017, Harry's introduced a gender-neutral policy of 16 weeks paid leave for new parents. "I'm trying to do better for our team," Raider said.
Some of Raider's personal work-life balancing act includes putting his phone down as much as is realistically possible and ensuring that when he is with his family, his focus is on them. "Life is the thing I get to schedule. Work is something I fit around life," he said.
The event in New York, which was attended by about 500 alumni and friends of the Wharton School, was part of the More Than Ever Tour, where attendees hear from industry executives and thought leaders on the latest issues in business. The tour's next stops are San Francisco on October 5 and Hong Kong on October 15. Tour stops in the spring will include Boston and Seattle.